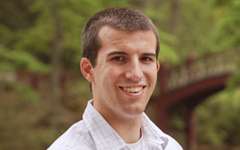 July 25, 2012 by Doug Howard
Williamsburg is a fantastic place, and one of the reasons supporting this claim is the almost infinite amount of food choices one has here. A common conversation might go like this.
Jason:  "AHH, I am starving. Where do you guys want to eat?"
Steve:  "I could go anywhere, where do you want to eat?"
Allison:  "Doesn't matter to me…"
Then the group of ya'll will literally look at each other awkwardly for the next 3 minutes because no one can make a decision on where to eat.  There are so many choices and personally,  I am too indecisive to make such a grand decision.
If a person wants Mexican there is Chipotle, Qdoba, Moe's, South of the Border, Plaza Azteca, and Taco Mexicana. These actually are not the only options for you.  Personally, Chipotle is my go-to Mexican place.  I should have a membership there and seriously it is almost at the point where I can walk up to the counter and say "the usual."
Mama Mia you want some Italiana?! Well then the chicken parmesan at Sal's could be the fix for you. Other places such as Carrabbas, Olive Garden, and Milano's are at your choosing.
Across campus there are also great options for food! The Crust is a great, relaxing place to order great salads, sandwiches, and pizza.  Also, at Tribe Square there is Pita Pit, Subway, and Mooyah. The College Delly, Paul's Deli, and the brand new Brickhouse Tavern are also within 30 paces of College. Last, but not least, Burger Night is a main attraction for dinner because of the half-price burgers that are sold every Monday night at the Green Leafe, not to mention the Trivia contest that happens at the same time.
One of my favorite spots in Williamsburg is the famous Pierce's Barbeque! Their pulled pork sandwiches are amazing and the sweet tea will cool you off on a hot summer day. And for all of you college budget spenders who try to get the best bang for your buck, almost every fast food chain has a restaurant in Williamsburg.
I have mentioned about probably only 15 percent of the dining options in Williamsburg which explains why the decision on where to eat might be as hard as figuring out an integral problem in your Calculus class.  To be honest, I set up a bracket (like march madness) that consisted of 8 restaurants.  I then flipped a coin for each match-up and the top team advanced if it was heads and the bottom team advanced if it was tails.  It was actually more suspenseful and less lame then you think. All in all, you will never be left with limited dining options in the great city of Williamsburg. (By the way, after dinner, check out Sweet Frog or Rita's for your dessert!)
July 11, 2012 by Doug Howard
"If you are reading this blog, but not comprehending it, are you still reading the blog?"
One of the many great things that the College of William and Mary has to offer is the requirement of fulfilling GER's or General Education Requirements.  This allows students to take classes that they would have never taken if they had gone to a college that encourages people to take classes for their major as a freshman.  Because of this requirement I have taken many different classes that have given me many different stories and experiences that I will always remember.  Some of these classes have been the most fun during my time at the college.
The main story I want to tell is about my GER 7 class which is a GER that encompasses philosophy type classes.  I took a general philosophy class and did not know what to expect.  I had a fear that it was going to be an insanely rigorous class where you had to answer what statements meant such as "I am what I am," or "If no one is in the forest and a tree falls, does it still make a sound," and my personal favorite, "Is doing nothing still doing something?"  On the Friday of the first week, our professor came into the room and plopped his chair on his desk and said "Take the whole class to write an essay proving why this chair doesn't exist?"
You have got to be kidding me …
No? Oh okay well this will be fun … but seriously professor … like who are you!?"
Meanwhile the whole class furiously starts writing.  Everyone is trying to be the most abstract person in the room.  As I was writing I was just wishing I could see what others were writing because I bet it would be hilarious.  Now, I write this story to tell you that in a matter of 5 seconds a student gets up and hands in his paper.  Now in my head I'm thinking either this guy is just mailing it in, or dropping out. My guess was dropping out, and to be honest I was considering the same thing.  In the end I handed in something that made zero sense, which I considered to mean that I was on the right track.
The next class our professor told us, to our relief, that it was just an extra credit 5 pt essay that we had written and a way to get that kind of abstract assignment out of the way because he knew none of us wanted a whole class in that.  The class laughed, but then he called up a student. Yes, it was the Mr. 5 Seconds Student.  The professor said that he received the extra credit points.  A student near me asked Mr.5 Seconds what he wrote down. The student replied … "Well our professor asked to prove the chair doesn't exist. So I wrote…….."What chair?"
The rest of the class that semester was amazing and there were no more questions like that extra credit assignment. I am not a philosophy major but I will never forget that story as long as I shall live.
Btw because it is lunch time …"Why are pizza pies packaged in square boxes?"
June 27, 2012 by Doug Howard
This past Friday night the new undergraduate Senior Interns decided to celebrate our first full week of work together. So after many ideas were tossed around … okay why am I lying, the whole week we knew exactly what we wanted to do … KARAOKE!! All week we were waiting for Friday night to come and when it got here here we were ready. We are, let's just say … a lively bunch. So as the days moved forward in the week different tunes could be heard in the hallways which depending on who was singing was either a bad thing or a good thing. The best way to describe the night to you is to give you a play by play so that is what I will do.
9:30 P.M – Phil's House
The interns gather before heading to the real thing. Everyone has their Friday night clothes on and are looking "fresh to death." Karaoke is not all about the singing guys … looks count. We start loosening up our vocal pipes with different beverages and I guess types of vocal exercises though I don't know what exercise involves yelling "Giraffes are pretty" over and over again (cough Sam cough). Just like in all sports the preparation is key and Karaoke is no different. Experts in every sport like to call this the pregame. So that is what we will call this as well
10:30 – Hospitality House
The crew enters. We are hyped. I turn to my friend Carter and quietly say into his ear.."It's…about..to..go..downnnn." He responded "One..don't ever whisper in my ear again..though I kinda liked it … and two … yes it is … we are going to kill it!"
10:45 – As we make our way to the dance area a man there who looks about 40 but thinks he is 20 is busting out a legendary Bohemian Rhapsody vocal performance. I mean this guy is good. If he was on American Idol Randy would definitely say something like "Yo dawg that was hot!"
11:00
The first intern performance is up. Andrew and Carter are giving it their all!  They sing their beautiful, fun-loving, and interesting duet of Barbara Anne. I have to say Carter hit all the high notes while Andrew was keeping a smooth, delicious, and splashy bass line. The Beach Boys … a great way to connect the old with the new. Well done guys.
11:15
Jamar is up. Now first let me tell you about Jamar. I guess the best way to describe him is as an energetic, fresh, deeply soulful being. Naturally he chose "The Way You Make Me Feel" by Michael Jackson. He was dancing, and grooving, and moving to the music and it was amazing!! (I apologize if I just got that song stuck in your head).
11:30
Rebecca and I sing emotional and tear producing duet of "Picture" by Kid Rock and Sheryll Crow. Ok I admit, Rebecca was amazing, I was awful. I'm all about effort not skill and most people probably were glad when the song ended.
11:30
Bohemian Rhapsody guy takes on his second grammy winning performance by rapping the very popular "Baby Got Back" by Sir Mix-a-Lot.  Yes I am serious … not only can he take on one of the best rock songs of all time, but can also spit rhymes. This guy can do it all! In the baseball world they would call him a 5 tool ballplayer.  The whole building was hyped and started to bust their moves … and lets just say some were better than others.
11:45
Okay let's be honest Karaoke is not karaoke until someone sings a Billy Joel song. Carter and I decide to accomplish this important mission … and no we did not choose the Piano Man but good guess. Instead we decide to sing "The Longest Time" because just like in the movie Step Brothers, "We only do 80′s Joel duwop!!"  It was a masterpiece. Seemed like Carter had sung that song many … maybe too many times before and I recovered from my previous performance and saved grace … I think … okay probably not.
12:00
We all sing "I Want it That Way" by the Backstreet Boys. Okay need I say more? It's the Backstreet Boys … one of the best boybands EVER so naturally we killed it.
12:15
Okay Bohemian Rhapsody dude … you might top me when it comes to singing, but now you are just entering my domain when you decided to rap. Carter and I decide to get our Fresh Prince of Bel-Air on and take on Will Smith's "Getting Jiggy Wit It."  We had "FEVERR! to do another crowd PLEASERR," and so we executed a fairly tough song to rap with probably about a 90 percent passing rating. All that mattered was that the crowd was "getting jiggy with it..Na na na na na na na!"
12:30-2
The DJ steps up and blasts some music by the actual artists and we all start to get our dance on.  There were many students there like us but also many people a lot older than us which made it ….. interestingggg. I guess I will just leave it like that and say that everyone was dancing together …
Everyone was tired and ready to go home for the night. It was an amazing time and we all will remember this night and we have already planned to make another visit there next week. We all turned to each other ready to go home and all agreed we needed to find a ride home. I went up to the taxi driver's window and sang with my parched voice …"Take me home tonight!"